DEPLOY
There are two methods of delivering the software configuration to the device:
Scanning the QR code.
Manual file copying or delivery via MDM.
You can view the configuration profile directly in the application on the terminal via the settings menu.
Open the program menu: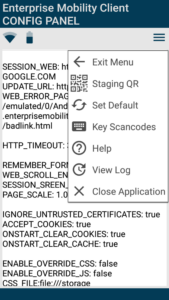 1. The configuration file can be delivered using a QR code, scanning the code from the screen of the previously configured device or from the computer screen.
To generate a QR code on the device, select the function Deploy QR in the EMC program menu.
Use a web generator to generate a QR code on your computer. When generating the code, add the [CONFIG] block at the beginning (see Configuration example).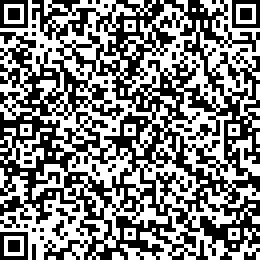 2. The program configuration can be contained in a text file encoded with UTF-8 (see Configuration example). Create the appropriate file named config.txt manually and place it by manual copying on the device or by MDM here:
\storage\sdcard0\android\data\com.enterprisemobilityclient.te\files\config.txt